här kommer en liten instagram-uppdatering. ssspännande.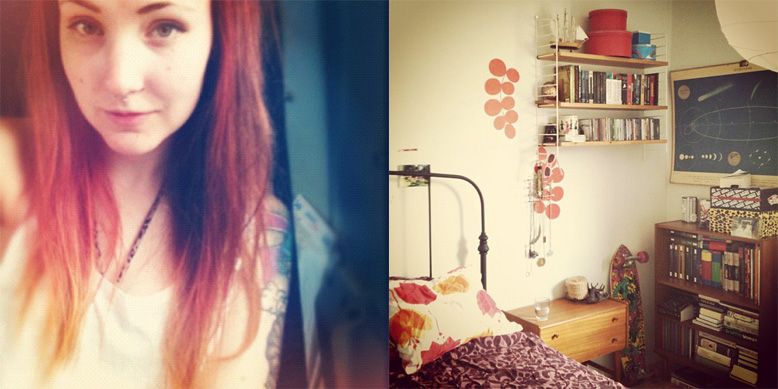 jag fick för mig att jag skulle färga håret rött och här ser ni the result. lämnade topparna eftersom jag måste leva upp till min hipster-image! bredvid ser ni en bit av mitt nygamla rum.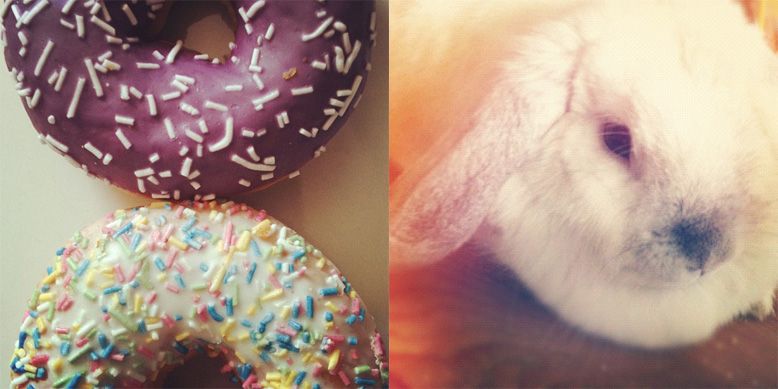 en växjöfrukost (det där med nyttigheten går sådär) och tikkan.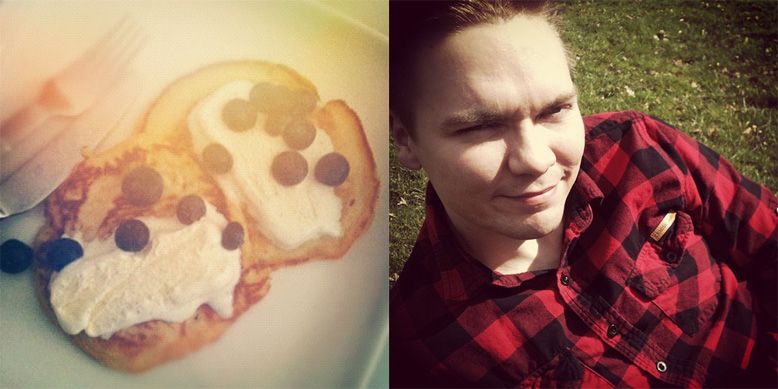 blir bortskämd av min pöjk i gbg...och när man talar om trollen ;*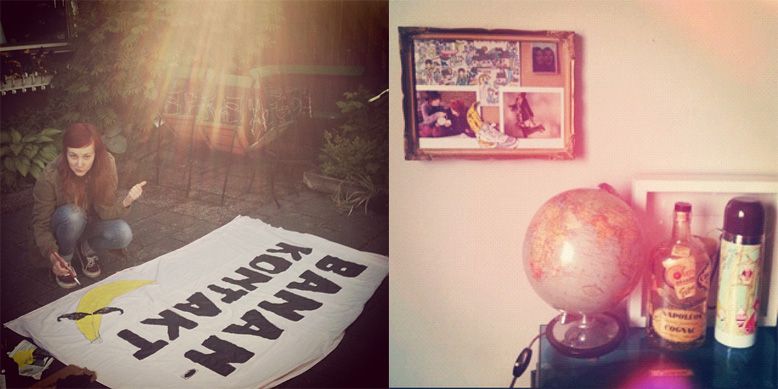 jag i full gång med hultsfredsförberedelser ooch en till bit av mitt rum.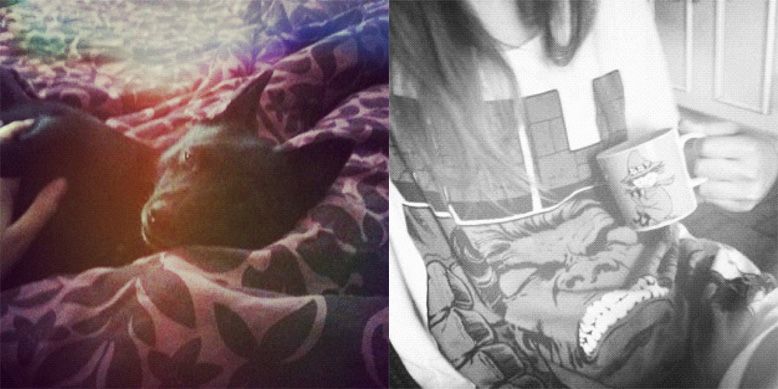 två fina morgonbilder, bästa damen att vakna bredvid (och guddi såklart med nejsorryjagglömmerintedigLOVAR) och morgonkaffet i bästa tishan.
pappa fattar inte det där med "jag vill inte ha en massamassa prylar" så bra och fortsätter ge mig grejer, men denna polaroidkameran var ju rätt fin faktiskt. sist men inte minst en schnygg bild på min roomie där i bakgrunden <3
PS. vem är denna awesome person som köpt ett
"I believe in Sherlock" iphone-skal
på min society6?! jag har bara detta att säga till dig: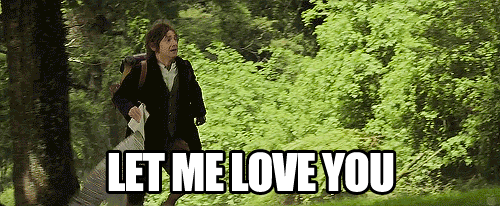 t: just some stuff from my instagram! dyed my hair, a look at my room. breakfast and my bunneh. preparations for a festival and some more from my room. morningpics. a lovely polaroid camera i got from my dad aaand me and my goodlookin' roomie<3
PS. who's the awesome person that bought my "I believe in Sherlock" iphone case over at my society6?! I've only got this to say to you (see gif above)!